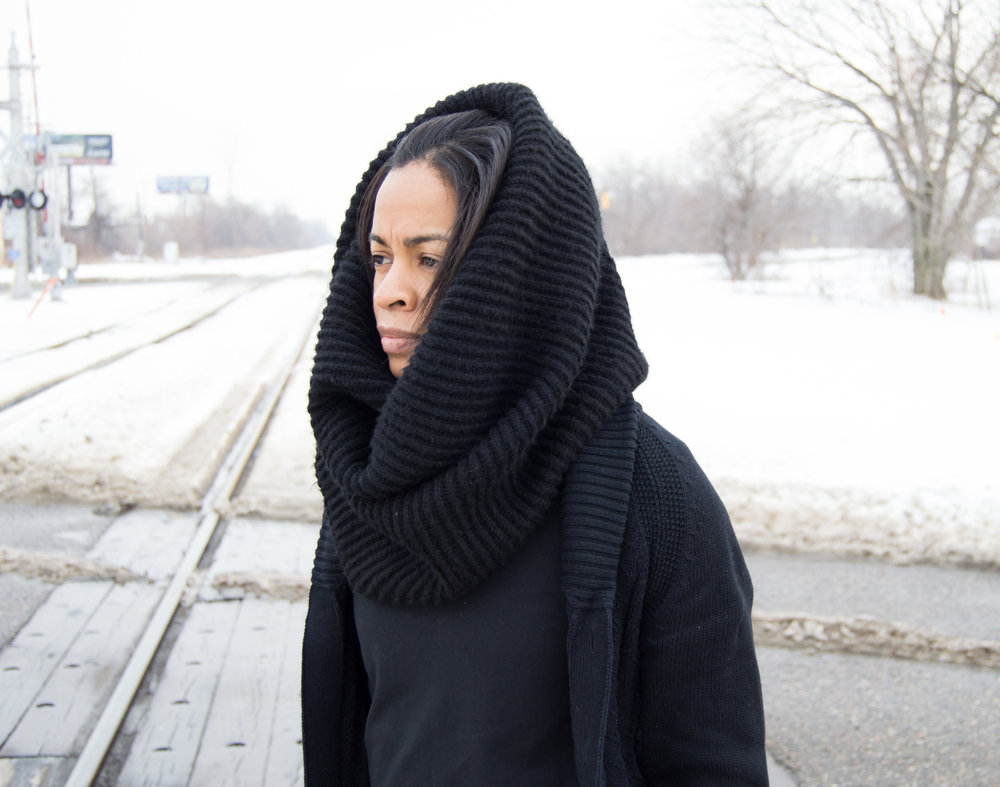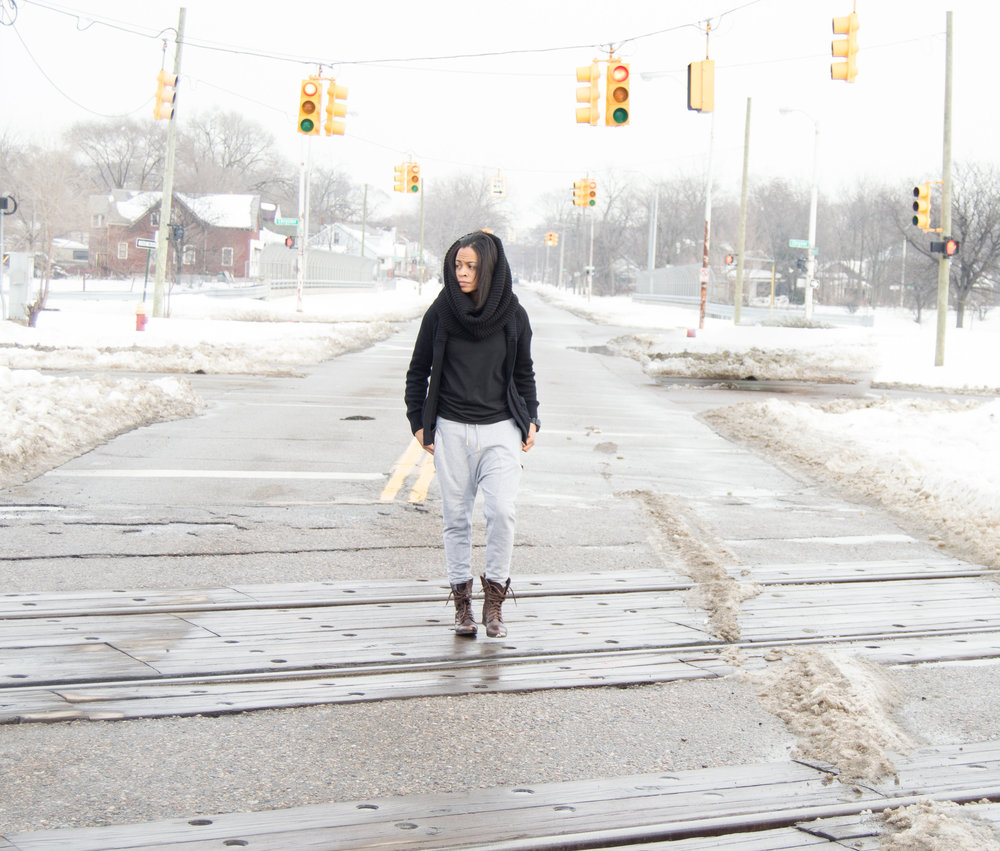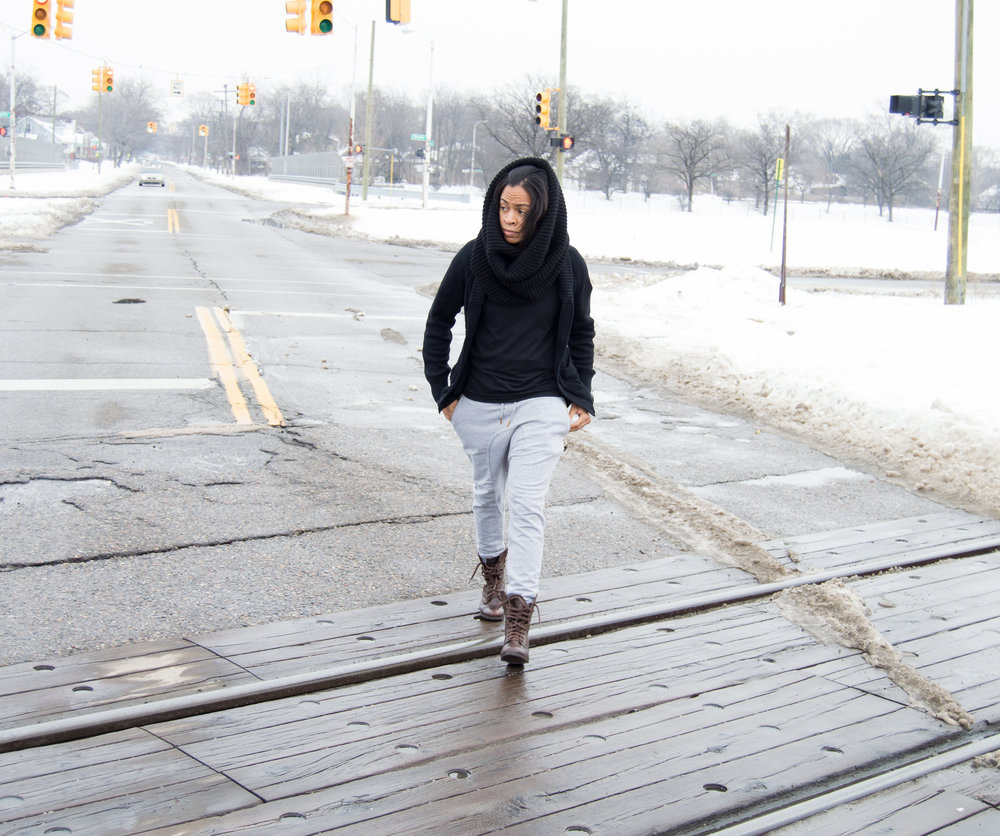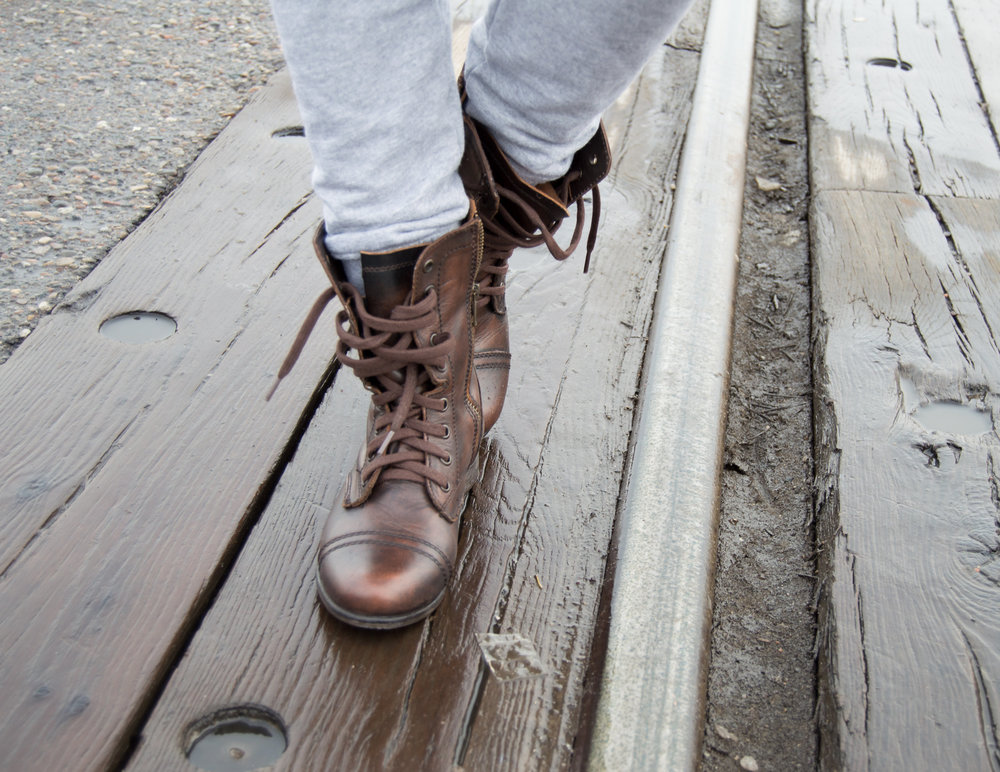 Cardigan (H&M) • Shirt (Express) • Drop Crotch Sweats (Zara) • Snood (ASOS) • Watch (G Shock) • Boots (Steve Madden)
Growing up, I spent most of my summers and winter breaks in Detroit, Mi or Motown as a lot of us like to call it. My father and his half of the family were born and raised in the Motor City and still resided there. My cousins and I would spend all of our time at our grandfather's house on the West Side of Detroit just down the street from Dexter. Those were the good ol' days when we'd bike, rollerblade, or dance around the neighborhood imitating those CrazySexyCool ladies of TLC. Boyyyyy has time changed! I have quickly learned as an adult that you can't always get up and travel for long periods of time. Now I visit as often as I can on weekends and spend a week every summer with my father and two younger brothers.
Have you ever been to the Motor City?